Yesterday one of my favorite blogs was talking about how she made her own coconut butter. I thought I too would give it a try and that is where my day took a drastic turn!
I tried making several batches of it yesterday - the first failed
The second I got my finger stuck in the emulsion blender/stick blender.

Somehow while trying to clear the bottom side I accidentally pushed the button and the blade spun - right into my index finger and got hung up in the bone. LUCKLY my husband works nights and was home asleep. I woke him with quite a fright with the stick blender attached to my hand and he calmly cut the thing off my hand and was able to free my finger after about 30-40minutes. My finger is a horrible mess now, it really got chewed up and I have no feeling in it either.

So the lesson for today is ALWAYS unplug appliances before trying to do anything strange with them. I know that seems like common sense, but I have turned that blender stick over a million times and done the same thing and never had any problems before.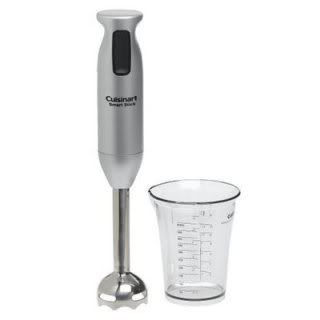 BE care...don't make a stupid mistake like I did. Who knew weight loss and a healthy diet could be so dangerous!?!?